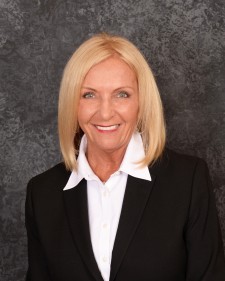 IRVINE, Calif., April 3, 2019 (Newswire.com) - EdTechTeam, the global leader in Google for Education training and innovative professional development, today announced a recent addition to the company's advisory team, meant to help meet the changing needs and challenges of school leadership. Dr. Jane Westerhold, an educator with 40 years of experience and Illinois Superintendent of the Year in 2013, has been hired as a Senior Strategic Advisor to support EdTechTeam's multiple programs, initiatives, and strategies for making a meaningful impact in schools.
"We're excited to have Dr. Westerhold on the team. She excels at inspiring educators, her voice is well respected among school leaders, and she has proven she can empower others to make lasting change in their schools," says Mark Wagner, EdTechTeam Founder and CEO. "Her experience developing programs for school districts will help support EdTechTeam's capacity as we expand our efforts to support large-scale high-impact projects across the globe."
Dr. Westerhold has been an educator for more than 40 years. She retired from Community Consolidated School District 62 in Des Plaines, IL in 2016 after serving as superintendent for 11 years. One of her many major accomplishments includes overseeing the successful completion and opening of a comprehensive early learning center, which was named in her honor in 2015 as the Jane L. Westerhold Early Learning Center. Dr. Westerhold is also passionate about preparing students to be globally competitive and became the driving force behind the digital transformation in teaching and learning in District 62. In January 2017, Dr. Westerhold began serving as the interim superintendent for North Shore School District 112 in Highland Park, IL and served in such capacity until June 30, 2018. Dr. Westerhold has served many community and educational organizations. She was the 2015 President of the Illinois Association of School Administrators (IASA), served on the AASA, The School Superintendents Association Governing Board, currently serves on the Board for the National Center for Educational Research and Technology (NCERT), and is a past Executive Committee member for the District Administration Leadership Institute (DALI).
About EdTechTeam
EdTechTeam, a California Benefit Corporation, is a global network of educational technologists with a mission is to improve the world's education systems using the best learning principles and technology available. With 44 employees and more than 400 contractors, most of which are practicing or former educators, EdTechTeam operates in 49 states and 39 countries, with local subsidiaries in Canada, Colombia, Australia, Mexico, South Africa, and the UK, producing professional development experiences in 12 languages for over 50,000 educators face-to-face per year, and approximately 250,000 educators including books and online events.
The core team of world-class instructional leaders works closely with schools and districts around the globe to effectively and appropriately implement positive school change. EdTechTeam aims to inspire and empower educators to design meaningful personalized learning experiences for students.
EdTechTeam is an official Google for Education Professional Development Partner. Having been involved in producing the Google Teacher Academy from its inception in 2006 through the most recent iteration of the Innovation Academy in 2019, the team is best known for their series of Summits featuring Google for Education, with almost 500 conference-style events produced to date since July 2012. Through a Custom Learning program, more than 600 smaller (mostly workshop style) events will be delivered in 2019 as well.
EdTechTeam also helps schools, districts, and other institutions develop capacity in six areas key to successful school change: courageous leadership, empowered teachers, student agency, inspiring spaces, robust infrastructure, and engaged community.
Media Contact:
Chris Bell
Phone: 949-407-9051
Email: chris@edtechteam.com
Source: EdTechTeam
Share: