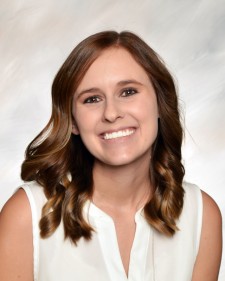 IRVINE, CA, March 6, 2018 (Newswire.com) - ​​EdTechTeam, the global leader in Google for Education training and innovative professional development, today announced a recent addition to the company's Programs team. Meagan Kelly, a Google Certified Trainer and Innovator, will be coming on full time as a Program Coordinator to support the team's innovative and educator community programs.
With nearly 12 years of education experience, Meagan brings a wide-range of experiences and passion for education to EdTechTeam. Meagan has had the opportunity to teach in all grade levels, as well as in private, charter, and public schools. While the majority of her time was spent as a middle school mathematics teacher, she has also taught AVID, computer science, science, and Latin. In addition to her roles as a teacher, Meagan has been a Team Technology Leader, Blended Learning Specialist, AVID Coordinator, Administrative Designee, and has performed various other leadership roles within her school sites.
I truly believe that if you can create an engaging and meaningful space for students to learn, then the possibilities are endless.

Meagan Kelly, EdTechTeam Program Coordinator
As an educator, Meagan is passionate about using technology to transform and individualize the learning experiences for students. She has regularly used instructional strategies such as flipped learning, project-based learning, and blended learning in her 1-1 classroom. Through these strategies, she has created an environment where students are actively engaged in learning that meets content standards while also preparing them to use these skills in the real-world. "I truly believe that if you can create an engaging and meaningful space for students to learn, then the possibilities are endless," said Meagan.
About EdTechTeam
EdTechTeam, a California Benefit Corporation, is a global network of educational technologists with a mission to inspire and empower educators to create powerful learning experiences for students is to improve the world's education systems using the best learning principles and technology available. With 36 employees and more than 250 contractors, most of which are practicing or former educators, EdTechTeam operates in 32 states and 23 countries on 6 continents with local subsidiaries in Canada, Australia, Mexico, and the UK), producing professional development experiences in 9 languages for over 50 thousand educators face-to-face per year.
The core team of world-class instructional leaders works closely with schools and districts around the globe to effectively and appropriately implement positive school change. EdTechTeam aims to inspire and empower educators to design the best possible personalized learning experience for students.
Source: EdTechTeam, Inc.
Share: