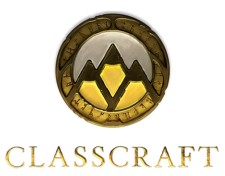 Irvine, Caifornia, July 19, 2016 (Newswire.com) - ​​​EdTechTeam, Inc., a leading global provider of education technology events and professional development, is excited to announce that Classcraft, developers of the engaging role-playing game for classrooms, have joined an expanding roster of Summit partners.
"We are proud to partner with an innovative company like Classcraft," said Dr. Chris Craft, Director of Strategic Partnerships for EdTechTeam. "We believe Classcraft is a perfect fit for enhancing the student experience through game play while at the same time developing soft skills that will be valuable through their academic and professional careers."​
At Classcraft, we're striving to redesign the learning experience, making it more engaging and collaborative, while giving teachers powerful tools."

Shawn Young, CEO
Classcraft allows teachers to turn any class into a role-playing game that fosters stronger student collaboration and encourages better classroom behavior. Classcraft empowers students to take control of their learning process. Classcraft is a designed learning experience rather than being a simple system for scoring points. The platform fosters significant relationships by reinforcing teamwork and collaboration over competition. These aspects make Classcraft unique and make for a gamified learning experience that adds a layer of meaning and engagement to a student's school experience.
"EdTechTeam's mission, to improve education using the best learning principles and technology, is perfectly aligned with ours. At Classcraft, we're striving to redesign the learning experience, making it more engaging and collaborative, while giving teachers powerful tools," said CEO and co-founder of Classcraft, Shawn Young. "Through this partnership, we'll be able to help even more educators and education leaders harness the power of video games to solve the real human problems they face."
About Classcraft
Classcraft is a platform that transforms any classroom into an adventure. Acting as a gamification layer around any existing curriculum, the game revolutionizes the way a class is experienced throughout the school year. Students level up, work in teams, and earn powers that have real-world consequences. At the intersection of gaming and education, Classcraft is uniquely positioned to meet students culturally while solving real challenges in education: student motivation, classroom management, bullying, developing non-cognitive skills, to name a few.
Since the launch in August 2014, it has seen incredible engagement from teachers and students alike; with more than 1 million users, Classcraft is now used in more than 20, 000 schools in over 75 countries.
About EdTechTeam
​EdTechTeam, a California Benefit Corporation, is a global network of educational technologists with a mission is to improve the world's education systems using the best learning principles and technology available. With 34 employees and more than 150 contractors, most of which are practicing or former educators, EdTechTeam operates in 32 states and 23 countries on 6 continents with local subsidiaries in Mexico, Canada, and Australia), producing professional development experiences in 9 languages for over 50 thousand educators face-to-face per year.
The core team of world-class instructional leaders works closely with schools and districts around the globe to effectively and appropriately implement positive school change. EdTechTeam aims to inspire and empower educators so that they design the best possible personalized learning experience for students. ​
EdTechTeam is an official Google for Education Professional Development Partner. Having been involved in producing the Google Teacher Academy from its inception in 2006 through the most recent iteration of the Innovation Academy in 2016, the team is best known for their series of Summits featuring Google for Education, with over 250 conference-style events produced to date since July 2012, and well over 100 events scheduled around the globe in 2016 alone. Through a Custom Learning program, twice as many smaller (mostly workshop style) events will be delivered in 2016 as well.
As a founding member of the Future Ready Schools Coalition, EdTechTeam also helps schools develop capacity in six areas key to successful school change: courageous leadership, empowered teachers, student agency, inspiring spaces, robust infrastructure, and engaged community.
Source: EdTechTeam, Inc.
Share: